In today's business world, it is all about data.
We're talking about the kind of data that helps you make faster business decisions, track what works for your customer — and allows businesses like Idea Marketing Group to build better websites.
At Leadfeeder, we're all about the data. Our website tracking tool helps B2B brands gather more data about who visits their website and what they do when they get there. We use that data to help organizations better understand what drives their customers and score leads.
But we aren't here to brag. Instead, we're going to share how our clients at Idea Marketing Group used Leadfeeder to drastically increase the number of quote requests they received.
Note: Want to see how we've helped other companies succeed? Check out our customer success stories.
Idea Marketing Group: helping businesses achieve more online
Idea Marketing Group is a web design and marketing agency based in Chicago. The firm was founded in 2009 with an eye on developing true partnerships with their customers and listening to their needs.
Over the years, they've helped hundreds of businesses reach millions of customers and build a team committed to helping businesses succeed.

Unlike other shops that build websites they think their customers need, the folks at Idea Marketing Group take the time to collaborate and provide top-of-the-line website design by creating a collaborative partnership.
Most of their customers need a better website built from the ground up using a strategic plan to address various pain points, including website traffic, lead conversion, user experience, support, or help with advertising campaigns.
To make all that work, they need a lot of data about who their customers are, what they need, and what types of content drive them to buy. And that's where Leadfeeder comes in!
How Leadfeeder helps Idea Marketing Group reach more customers?
Idea Marketing Group was looking for ways to gather additional data about the user audience and see how site visitors engage with the website. They also wanted to uncover more opportunities for their clients by better understanding how their websites were used.
And that's how they landed on Leadfeeder.
Why Leadfeeder?
The Idea Marketing Group used IP lookup years ago, but weren't satisfied with the results. (Fair enough — the technology has definitely evolved in recent years.)
They did some research and decided to see what kind of advancements have been made with newer technology. The team considered several other options in the field.
They found that the core services were all pretty close to the same, but Leadfeeder was much more cost-effective and had an easier-to-use interface.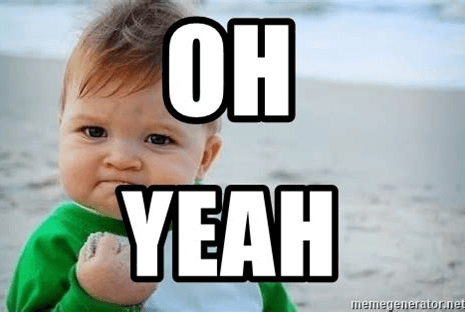 So, how does the team use Leadfeeder?
"We use it to review who is coming to our website, whether an existing customer or new customer and analyze how they are using the website to evaluate what changes need to be made within our website as well as to measure the effectiveness of our outreach campaigns."
By seeing how companies interact with their website, Idea Marketing Group was able to score leads more accurately, which led to better results.
The results of Leadfeeder: 250% increase in quote requests
Idea Marketing Group used Leadfeeder to see the flow of users who submitted quote requests and then adjusted their navigation and content to encourage other users to take a similar path.
After noticing the average user visited three to four pages per session, they eliminated the dropdown options on their main navigation to simplify the options, and moved secondary navigation items to the footer. That kept users engaging with their most important pages.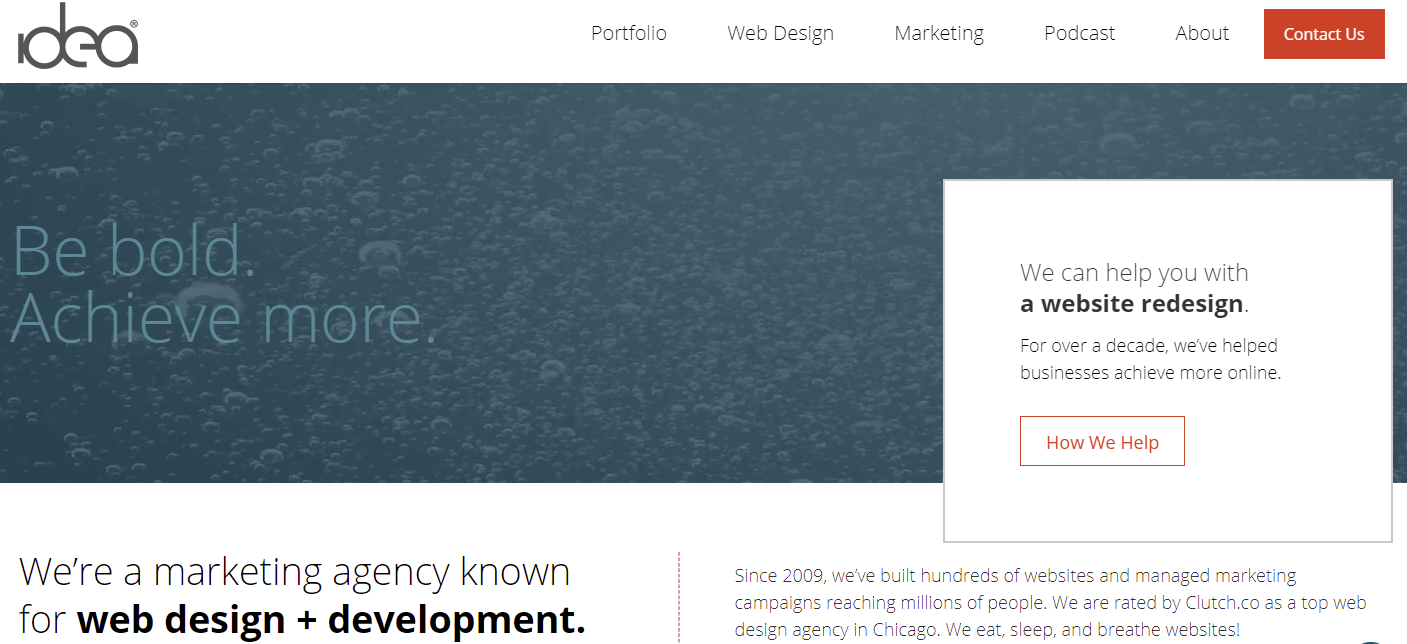 Next, they reworked their homepage to include brands they've worked with, badges with ratings from popular review services, and a brief description of their core services. Basically, all of the highlights from other pages, but in a more condensed version.

Then, they rewrote all their content to match the tone of their brand into short, easy-to-digest chunks.
As a result, the team saw a 250 percent increase in quote requests. That's massive growth for just a few small changes!
Looking to the future with Leadfeeder
Idea Marketing is just getting started with Leadfeeder, but they've already got nice things to say. Founder Darren Fox shared:
"To me, it is a no-brainer. All B2B companies need to be looking at their data to make better user experiences. Leadfeeder helps in providing critical data that is not available with other analytics tools."
In fact, they're so impressed with the data Leadfeeder provides that they encourage all their B2B clients to use Leadfeeder, even just starting with the free version to see the value it brings — a no-brainer, indeed.
In the future, the Idea Marketing Group team has the internal goal of building out an automation process using our cool automation features. We can't wait to see what they do next!
Increase your leads (and revenue) with Leadfeeder
Idea Marketing Group is just getting started with Leadfeeder, but they've already seen fantastic results. That's because our tool is incredibly easy to set up, and you can start getting data that same day. Pretty cool, right?
Here's how it works:
Sign up for a free trial
Add a little piece of code to your website
We tell you who visits your website
It's really that simple! Once you get a grip on the data we deliver, you can start using more detailed features like our sales automation, CMS integrations, feed filters, and lead scoring.
Ready to get started? Sign up for a free 14-day trial and see how Leadfeeder can help your business grow.
---
Share:
View all customer stories →