How many companies visiting your website can be converted into paying customers? Antero Erhiö, Sales Director of LMCS, got excited about Leadfeeder 6 months ago and has been jotting down the results ever since. They're eye-opening. When we met Antero he also told us how his sales process is set up to enable him to convert online leads into deals.
What does Lastmile Connection Service actually do?
LMCS is specialised in providing high-quality turn-key IP surveillance camera systems. Our service covers customers' needs from system design to maintenance.
How do you generate leads and convert them into deals?
Our sales reps visit the Leadfeeder app every day. They assign B2B sales leads and send them to WebCRM.
We visit interesting leads' websites and see what industry they're in.
We analyse if a lead is a potential customer or our competitor.
Sales reps look at leads' contact info and identify people that might have visited our site.
Personalized email is sent to these prospects.
The very next day (or even before) we try to call these people and schedule a meeting, where we can map out what they need.
What stats do you have from using Leadfeeder?
After using it for 6 months we've collected the following figures: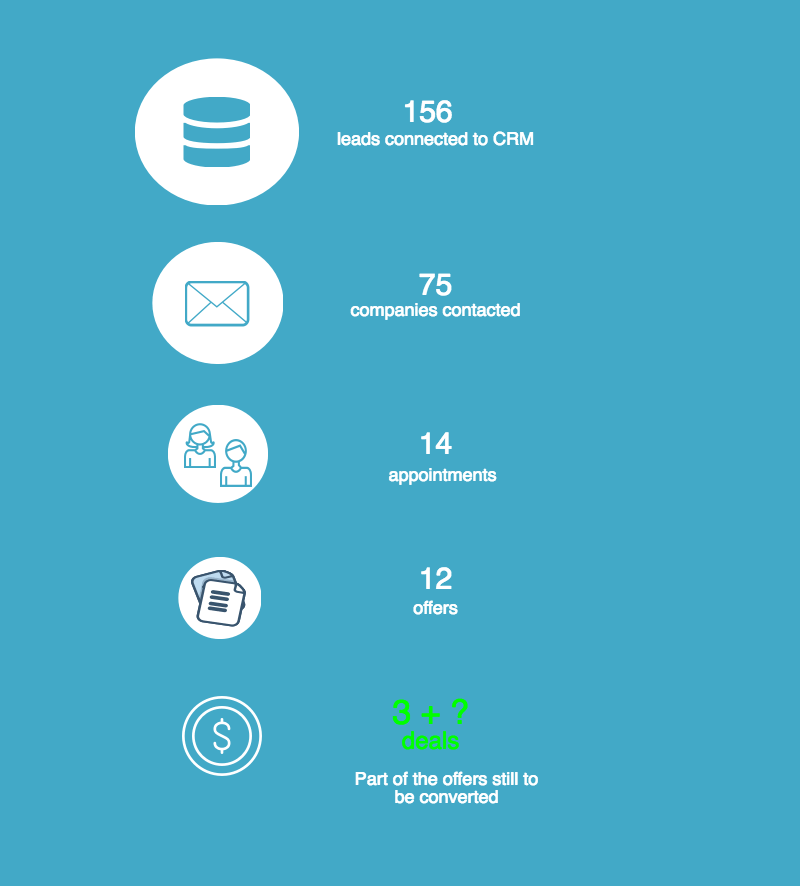 What tips do you have for using Leadfeeder?
Speed is the key. We've always been able to successfully follow up when we've contacted the customer on the same day that they've been on our site.
It's worth connecting Leadfeeder to your CRM. It makes assigning and following up new customers so much easier.
Leverage custom feeds. We use custom feeds for filtering companies that have been on our website more than once and have browsed several pages.
Let Leadfeeder email the best leads automatically to your sales reps. It's easy to set up email alerts for the right people for when companies visiting your website matching your pre-set criteria.
---
In addition to IP surveillance camera systems LMCS also provides crime and fire prevention services. Customers can purchase our services either as turn-key solutions or investment or a combination of these two.
---
Share:
View all customer stories →