SalesTrip, a company in the travel and expenses space, uses Leadfeeder to track user activity on their website and reconnect with leads put on hold due to the pandemic.
So far, using Leadfeeder has yielded outstanding results, with a 10 percent increase in lead conversion rates.
Keep in mind. This number would be higher if SalesTrip was dealing with pre-pandemic numbers.
Like most of our customers, trying out the software before buying was a big reason SalesTrip decided to work with Leadfeeder.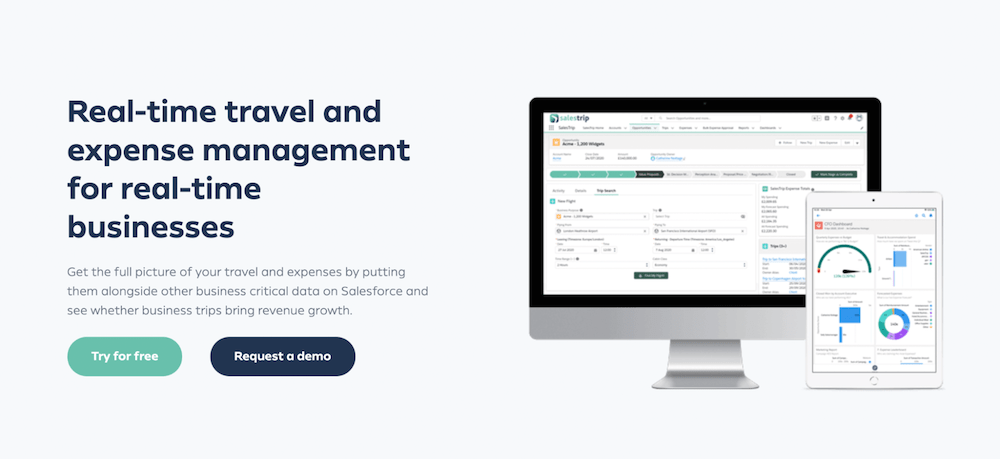 An Introduction to SalesTrip
SalesTrip is a London-based startup founded in 2017. The cloud-based software integrates with Salesforce to help companies record and manage travel and related expenses conveniently.
Catherine Nottage manages digital marketing and marketing operations at SalesTrip and is responsible for implementing Leadfeeder.
She focuses on assigning the leads generated by Leadfeeder to the sales team for follow-up. These tend to be small to midsize companies based in the U.S. or U.K. already using Salesforce.
After comparing several lead-generating tools, SalesTrip decided that Leadfeeder had the best value and seamless implementation.
"Some were very expensive compared to Leadfeeder and also had a much bigger up-front commitment. Also, trialing other software wasn't as easy as it is with Leadfeeder."
Some providers want credit card details before you try, and others won't let you use their software," says Nottage.
"But with Leadfeeder, it was so easy. I signed up for the trial and had ample time to explore their features," she adds.
Nottage used Leadfeeder's free 14-day trial to identify leads from the get-go and handed them over to SalesTrip's sales department.
The sales team, in turn, customized their pitch to match the lead's activity or location, increasing SalesTrip's conversion rate.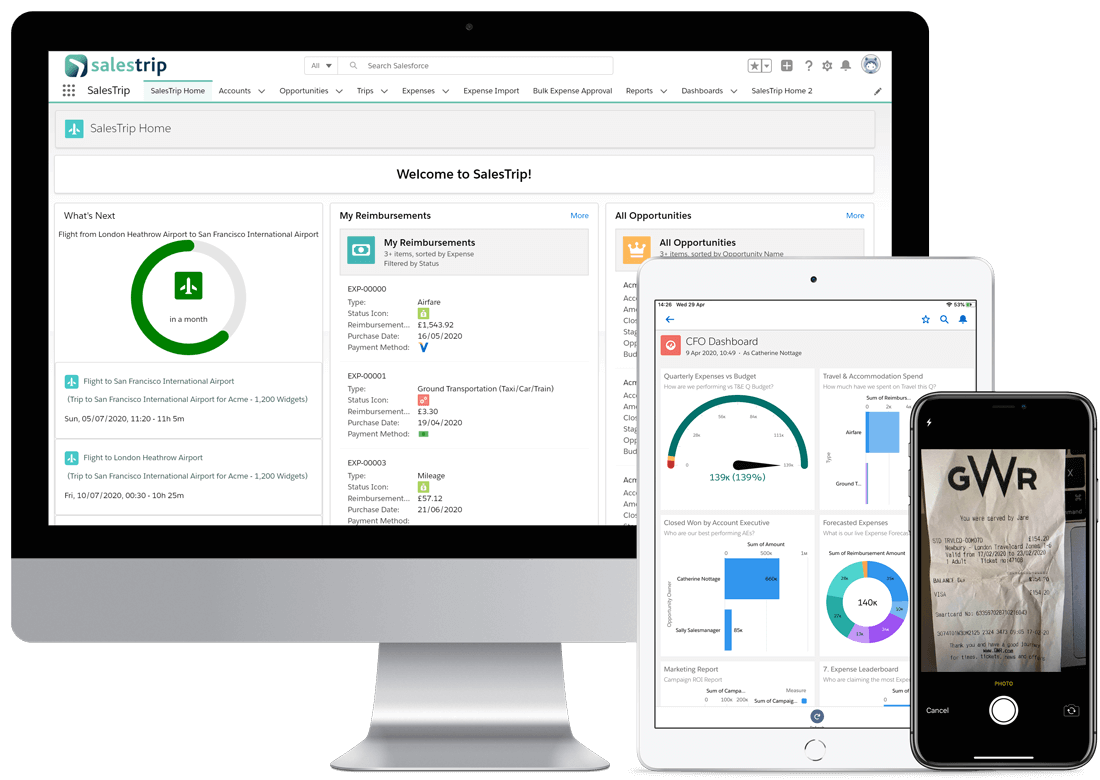 SalesTrip Uses Leadfeeder To Track Leads Visiting High-Value Pages
As a startup, one of SalesTrip's primary goals is growing its clientele. SalesTrip uses Leadfeeder to track leads visiting high-value pages like SalesTrip's price page to achieve that goal.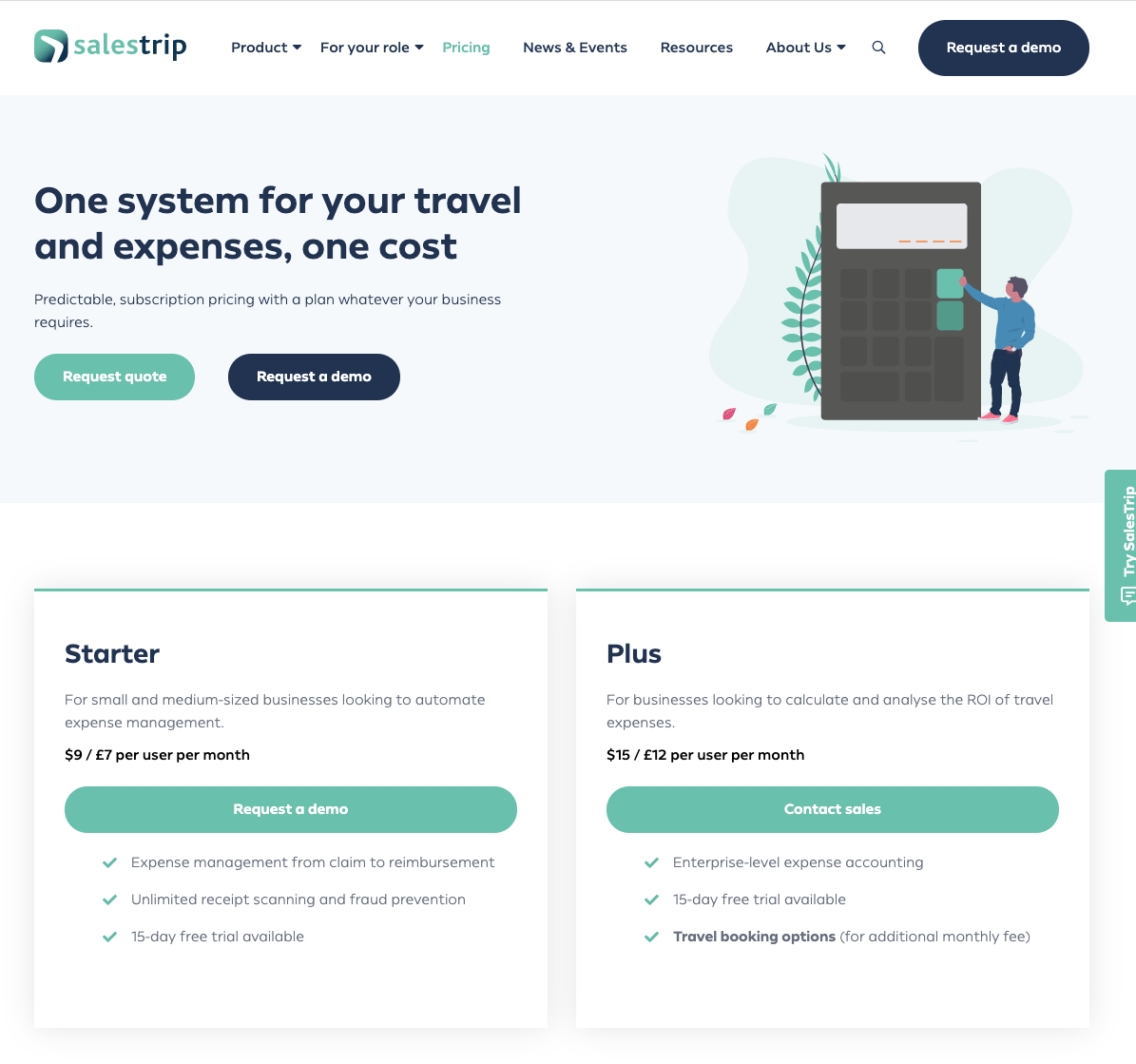 For instance, SalesTrip can see if a specific company has visited its website multiple times or showed other signs they might be searching for a Salesforce-based travel solution.
Moreover, SalesTrip gets immediate access to crucial information like the visitor's location, company size, and the frequency of their visits through Leadfeeder's custom feeds.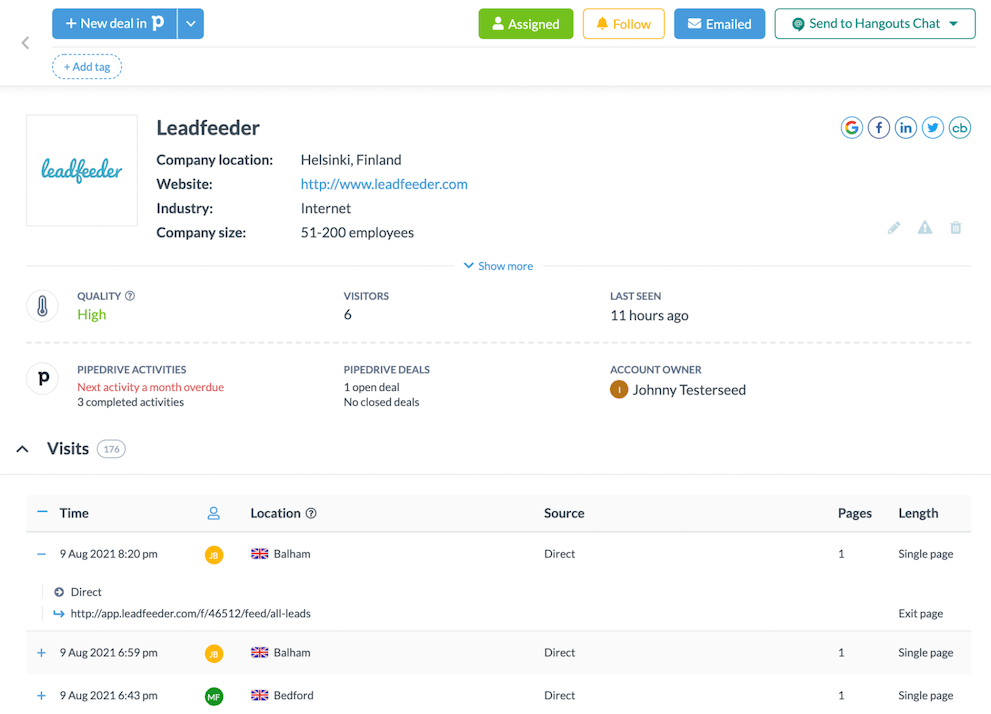 "We also use Leadfeeder for companies coming to us from referrals and campaigns. It helps us know if our campaigns are reaching the right audience," says Nottage.
That type of account-based marketing is proven to improve performance, with 87 percent of marketers agreeing it resulted in higher ROI.
Integrating With Slack and Salesforce Added Value Over Time
After getting more familiar with the software, SalesTrip found even more great features to love, like linking data to Salesforce. They can find the exact person they want to approach by using this integration.
SalesTrip also integrates Leadfeeder with Slack and gets notified when a potential lead visits specific pages on their website more than once.
But that's not all.
Due to the 2020 pandemic, many companies put travel investments on hold. However, with Leadfeeder, SalesTrip has been keeping tabs on these leads.
SalesTrip can track companies who once showed interest and are now revisiting their website as the world begins to open up again.
Instead of nagging companies to retain their interest, which tends to decrease conversion, SalesTrip uses these insights to retarget old leads that show interest when the time is right.
In addition, SalesTrip uses Leadfeeder to score leads. That way, they can filter through world wide web traffic to find the leads they'd like to pursue. For example, their current vertices are tech, healthcare, and consulting companies.
On that note, Nottage says, "As a startup, we're laser-focused on the U.S., U.K., and Europe markets for the time being, but we get visits from all over the world. Being able to categorize and hide companies with Leadfeeder means we can prioritize our target markets and focus on those most likely to convert."
Once you try it, see how easy it is to use, see how you can create all sorts of filters, reminders, assign leads to your sales teams - you'll see the value very qickly. Catherine Nottage, Marketing Manager at SalesTrip
The Flexibility of a Startup With the Support of an Enterprise
"Once you try it, see how easy it is to use, see how you can create all sorts of filters, reminders, and lead assignments to your sales teams — you'll see the value very quickly," asserts Nottage.
Leadfeeder integrates with many of the leading business solutions in today's market. It takes care of the technical work like finding leads to connect with, leaving your sales team the time they need to personalize their pitch to match your prospects.
"It was a fraction of the price of other market-leading brands but gave very similar tracking results. And as a young startup company, the flexibility of the payment options and not being tied in for a long period was important," says Nottage.
Are You Ready To Give Leadfeeder a Try?
Leadfeeder focuses on helping tech companies discover the leads they've been missing by converting anonymous website traffic into qualified leads.
Want to see how we can help your company improve your lead generation process? Start with a no-credit-card 14-day free trial today.
---
Share:
View all customer stories →